JUSTIN BIEBER PRESENTED THE RING TO HIS SWEETHEART, MODEL HAILEY BALDWINS
The lovers announced their decision in early July 2018, and the ubiquitous paparazzi noticed a gorgeous oval diamond gleaming on Hayley's ring finger, for which the groom, according to various estimates, paid about half a million dollars. By the way, the couple did not put off their wedding; Justin and Hayley married just a few months after their engagement. However, the young people celebrated their wedding only a year later- in September 2019.
Hailey Bieber is an American model and the daughter of actor Stephen Baldwin. Since launching her modeling career in 2014, she has been featured in many major ad campaigns and made several appearances on the runway.
Everyone could see in the new photos that she now has three rings on here right hand's ring finger!
The first is the engagement ring that Bieber gave to his girlfriend during their vacation in the Bahamas. And now this ring is joined by two new ones. One is a diamond-encrusted gold wedding ring in a traditional shape.
It is estimated to cost more than three thousand dollars. The second is more unique – V-shaped and entirely covered in relatively small diamonds. It costs $2,150.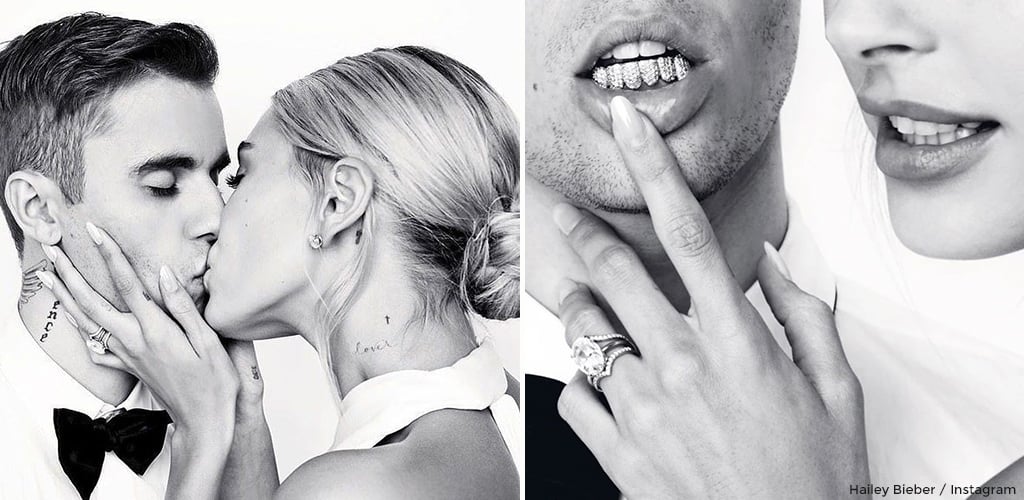 All Details About Hailey Bieber Engagement Ring
THE PERFECT SETTING AND THE BENEFITS OF OVAL CUT DIAMONDS
A huge advantage of these inserts is the absence of sharp edges, and therefore not as vulnerable as princess or marquise. The products stand up perfectly to everyday wear, and if they are also fastened correctly, securely, you have the perfect piece of jewelry.
Oval-shaped diamonds and other stones look great in all jewelry. It doesn't matter if it's a solo setting or part of a jewelry composition. Oval-cut diamonds are versatile, which means they can look good in almost any setting. The best versions usually have four or six prongs showing the shape of the stone.
Princess Diana wore the jewel from 1981 until her divorce from Prince Charles, and today it adorns Kate Middleton's ring finger.
In addition to the two girls we mentioned above, Blake Lively, Ariana Grande, Salma Hayek, and Heidi Klum all wear or have worn oval rings. So if you choose oval stones, you'll be in great company.
OVAL-CUT DIAMOND ENGAGEMENT RINGS
Discover our selection of oval-cut diamond engagement rings